STEFANO CORONA [Asti - Italy, 1987]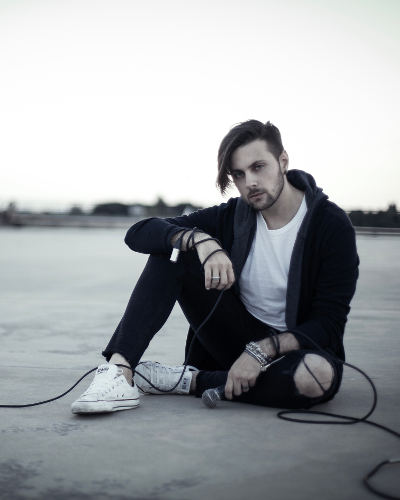 STEFANO CORONA [Asti - Italy, 1987]
Singer, Songwriter
Since he was a child he expresses a great artistic sensitivity: he paints, recites and writes stories.
Love for art grows, but the natural evolution of his talent is expressed in music: at the age of eight he performs with his first singing performances.
The exceptional vocal talents, alone, are not enough: dedication and sacrifice are also necessary.
In 1995 he began to study piano and music theory.
As for singing, his training began in 2008 attending courses in vocal technique and interpretation held by vocal coaches Michele Fischietti and Ivaldo Marceca, in parallel with courses in music theory, history of music and improvisation.
His unmistakable style is the result of listening differnet styles ranging from the classics of Jazz to the more modern R & B, through the Soul and without neglecting the precious Italian Light Music. His stylistic features are mainly based on the sounds of Black Music and international artists such as Luther Vandross, Michael Jackson, Ray Charles, John Legend, Steve Wonder ... and the great Italian singers and songwriters like Giorgia, Alex Baroni, Luigi Tenco, Gino Paoli ...
His successes can already be found at an early age with the victory of various competitions and Local Festivals. More recently, after a deep personal and artistic research, Stefano re-appeared on more prestigious stages, obtaining excellent results, like in 2010 awarded as "Best Performer" of the International Competition "Tour Music Fest" decreed and delivered by Maestro Mogol and Marcello Balestra.
For the last three years he has toured an live tour, accompanied by the guitars of his fellow musicians Federico Nicola and Enrico Strona, in which he reinterprets the greatest hits in the history of international music with great personality and charisma. Artistic Director of the "San Jorio Festival 2013 - All other music" with Luca Jurman President of the Jury.
On April 2, 2014 he landed on the stage of The Voice of Italy performing in a very personal version of Feeling Good and running all four of the Coach's red seats. Stefano has choosen to join the Noemi Team. Exhibition after exhibition, Stefano shows great mastery of the stage and a new and unmistakable voice. During his journey on the stage of The Voice of Italy, he was chosen to duet with international stars such as Ricky Martin, Ed Sheeran and Saule, as well as with the four Coaches (Noemi, Piero Pelù, Raffaella Carrà and J-Ax).
Stefano was also invited to the Auditorium Conciliazione in Rome to perform as a guest at the Noemi concert of the Made in London Tour.
After completing his television experience, today presents a show that tells his story as a musician, proposing a repertoire that fully represents him without neglecting the successes that have distinguished him in performances on the stage of The Voice of Italy.
He was also involved in the realization of his first EP with pieces written together with Piero and Stefano Calabrese, former authors and producers of artists such as Alex Baroni, Giorgia and Marco Mengoni. Thus Pelle was born, published on 29 September 2017.